Lady Gaga and Bradley Cooper shut down the Oscars Sunday night with a truly breathtaking, goosebump-inducing performance of "Shallow" that left viewers far from the deep end. 
The sensual performance also left viewers fully convinced that Cooper and Gaga's insane chemistry meant they were actually together instead of, you know, acting like they love each other. 
Many ― like Spice Girl Mel B ― questioned what the actor's girlfriend, Russian supermodel Irina Shayk, thought of the duet.
"See, I felt so uncomfortable for Bradley's girlfriend," Mel B said on "Good Morning Britain" Monday. "But I would like to think it was part of the whole performance because there's a women's code and hopefully that's not… hopefully it's only professional." 
It seems Shayk handled the performance with ease, as she "was first up out of her seat" to give the two a standing ovation, according to The Hollywood Reporter's Chris Gardner. 
Shayk and Gaga ― who were seated right by each other ― were also seen hugging after the singer took home the Oscar for Best Original Song award with her co-writers Mark Ronson, Anthony Rossomando and Andrew Wyatt.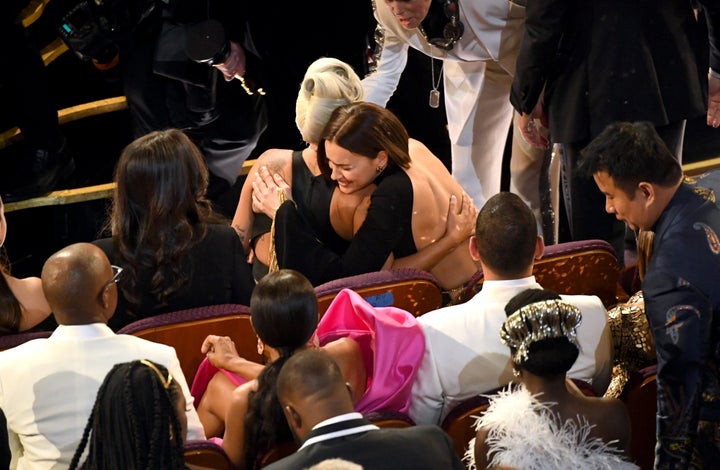 No bad blood here, folks.