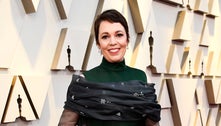 But in a massive upset, British actress Olivia Colman walked away with the award for her performance in the dark period comedy "The Favourite" as the temperamental-and-then-some Queen Anne. 
"You've been my idol for so long, and this is not how I wanted it to be," Colman said to Close from the stage. "I think you're amazing. I love you very much."  
This is a developing post.